Quandong Recipies
Quandong recipes are getting more adventurous but have a long way to go to gain popularity world wide .Common quandong recipes are normally just stews ,  jams & sauces . Slowly we are seeing more complex quandong recipes such as sorbets , ice creams , custards and cakes . We hope to open the user comment section shortly to you may make suggestions is to what quandong recipes you may have or have seen or want to try , so stay tuned . 
abc coverage
this is pretty interesting
http://www.abc.net.au/site-archive/rural/content/2011/s3332215.htm
These look pretty good also from indigiearth
Quandong Sorbet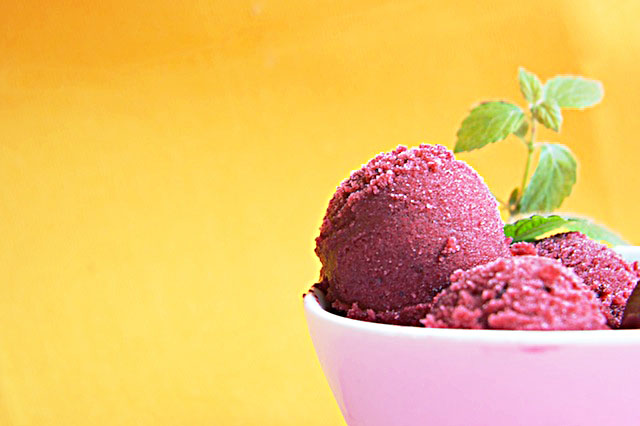 Quandong Sorbet (serves 2)
4 cups quandong, peeled, seeded and pureed
½ cup sugar
½ cup water
Oil for brushing tin
Make a sugar syrup by bringing sugar and water to the boil. Reduce heat and simmer until sugar has dissolved. Remove from heat and allow to cool then add the quandong puree. Brush a  tin or individual cups with oil. Pour in the sorbet mixture and freeze until firm. Turn out the sorbet loaf onto a serving platter  or serve individual cups. Add the quandong sauce (see below) and serve. 
Quandong Sauce
3 cups fresh quandongs
1/2 teaspoon vanilla essence
Place ingredients in a blender and process until smooth. Spoon into serving bowls and serve with the sorbets.